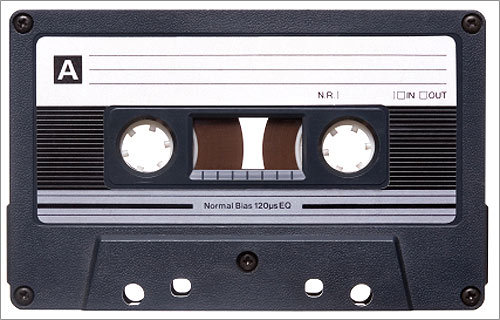 Yesterday was Clara's birthday. I'll post something sweet and cute and covered in cake soon, but first a gift for you music lovers.
Clara's birth was so peaceful, so tranquil, so ideal…so boring. In the best kind of way possible. She slept. She nursed. She rested in our arms. And so John took advantage of the quiet time and constructed a mixed tape for me: Covers for Clara. I've enjoyed this CD for the past year and wanted to share the love. Feel free to argue with the selection. I will not, however, entertain any suggestions that the order of this playlist is not absolutely perfect.
Feel free to add your own suggestions. What was missed? Perhaps we'll come up with a Covers for Clara II.
With a Little Help From My Friends--Joe Cocker (Surely you knew this song did not originate with "Wonder Years".) Original: The Beatles
Something in the Air--Tom Petty & the Heartbreakers Original: Thunderclap Herman
Long Way Home--Mates of State (I love this song. Love it. I can only handle Mates in small doses, but I listen to this song on repeat.) Original: Tom Waits
We Will Becomes Silhoettes--The Shins (Love the twinges of harmonies) Original: The Postal Service
Wonderwall--Ryan Adams (Best. Cover. Ever.) Original: Oasis
All Mixed Up--Red House Painters Original: The Cars
All Along the Watchtower--Jimi Hendrix Original: Bob Dylan
Across the Universe--Fiona Apple (I really like the Rufus Wainwright version, though I understand why John went with Fiona. Wainwright is great, but he doesn't add anything new to the song. He just sings it.) Original: The Beatles
Dreaming--Smashing Pumpkins Original: Blondie
Hurt--Johnny Cash Original: Nine Inch Nails
Technicolor Girls--Mates of State Original: Death Cab for Cutie
Landslide--Smashing Pumpkins (This gives Adam's "Wonderwall" a run for its money in terms of best cover ever.) Original: Fleetwood Mac
Wild Horses--The Sundays (I don't breathe when I listen to this song. Make sure you check out their song "Summertime".) Original: The Rolling Stones
Mad World--Michael Andres & Gary Jules (This song always makes me cry. Always.) Original: Tears for Fears
Silly Love Songs--Red House Painters (Take that, John Lennon) Original: Paul McCartney and Wings
Hallelujah--Jeff Buckley (Once again I need to mention my man, Rufus. I like his version quite a bit as well….this comment will make John mad. It did. He just read this and exclaimed: "Rufus does it because Buckley does it. His is a cover of a cover. Rufus is derivative".) Original: Leonard Cohen
Plans--Band of Horses (John said this song probably belong on a "best" list, however, John needed a short song to fill the length of this CD and so Band of Horses it was. Oh yeah, this playlist will all fit on a standard CD) Original: Grizzly Bear